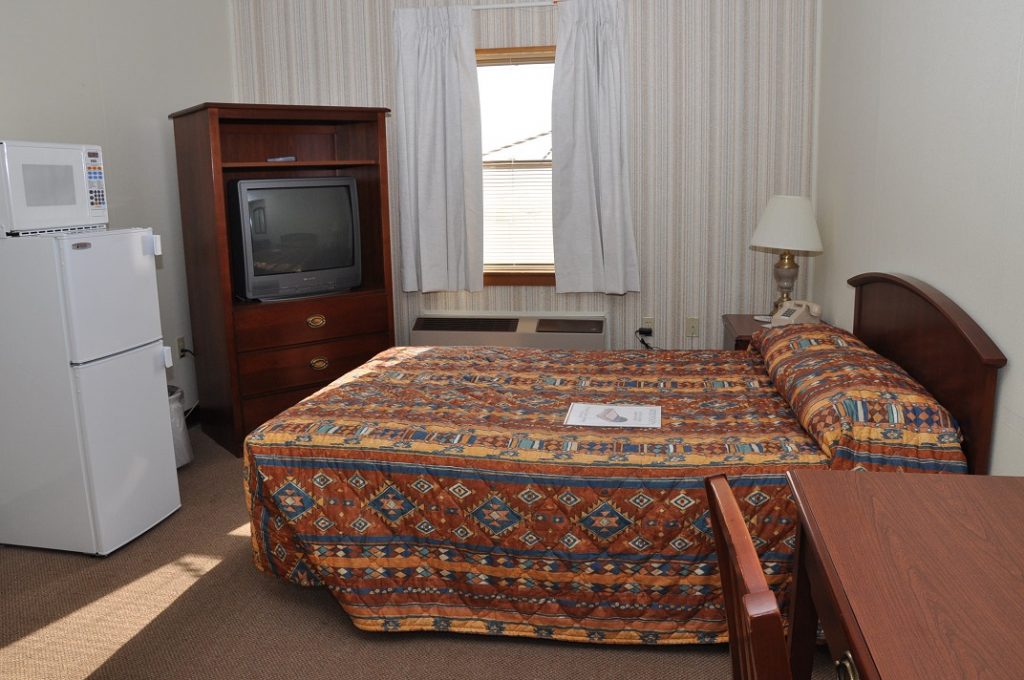 Dormitory-style rooms are available at a cost of $45 per night.

Double Bed
Armoire
Writing desk
Microwave
Micro-fridge/freezer
Television
Telephone

Local Calling
Incidental long-distance calling

Alarm clock
Shower stall (No bathtub)
Limited network connectivity to Sandia resources
NO toiletries, clothes hangers, or dishes provided
Meals
Meals are served in the U.S. Air Force Dining Facility at a cost of $10.00 per meal.

Buffet-style and short order

Standard Dining Facility hours are:

Breakfast: 5:15am to 7:00am
Lunch: 10:15am to 12:30pm
Dinner: 5:15pm to 6:30pm

Hours subject to change on holidays
Procedures for using the dining facility will be provided upon arrival.
Payment
Payment is on a cash-only basis.
Checks or credit/debit cards are not accepted as a method of payment.
There is an ATM available at the US Air Force Housing office; however, funds may be limited as ATM serves entire base population.